OFSTED Report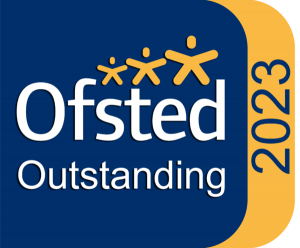 We were thrilled to receive Ofsted Outstanding in all areas from our first and recent inspection 28th February -1st March 2023.
Overall effectiveness Outstanding
The quality of education Outstanding
Behaviour and attitudes Outstanding
Personal development Outstanding
Leadership and management Outstanding
Sixth-form provision Outstanding
You can read the full report by clicking the link below.
Ofsted Report for The Grove 2023
The Grove Ofsted Pre-Registration Inspection Report  Click on link to read the report The Grove Pre-Registration Report – Ofsted
---

Advanced Autism Accreditation
The school has the Autism Accreditation Advanced Status for its practice in Autism through Autism Accreditation. "The Advanced award is for schools  and services that are providing support for autistic people which is of  an exceptionally high standard in both quality and consistency. Such provisions stand out as being exceptional and can be considered  as centres of excellence."  NAS Autism Accreditation What are the criteria for Advanced status?
To be an outstanding and innovative provision that goes beyond others

To demonstrate wider initiatives that have significant impact for autistic people 

To have excellent feedback from a range of stakeholders

To show high levels of consistency and quality in observed practice during the review
Read the Final assessment Grove school 2020 and our Awarding committee letter by clicking each of the links.
---

Challenge Partners
The school views external feedback and validation as an important part of it's development. We are a member of the special school's network hub for Challenge Partners; a practitioner-led collaboration to lead on school improvement through peer review. The school is part of a network of schools which annually take part in reciprocal peer to peer reviews, led by a lead inspector, usually Ofsted or HMI. The school had a virtual Challenge Partners review in 2020–2021 which focused on three key areas; Leadership and Management, Curriculum and Remote Learning. The report recognises the work of the school over the year and this is reflected in a really positive report. Read the school Challenge Partners Review Reports below by clicking on the link below.
Challenge Partners Report May 2023
Challenge Partners Report March 2022
Challenge Partners Report 2020–21 
---
School Performance Data
Schools Performance Tables can be found here by clicking this link.