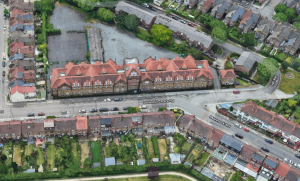 The Grove's new site will be opening in September 2019
18th March 2019 – During a recent site visit, we were able to see the internal structure of the school taking shape. Walls are going up and the layout of each department is beginning to take shape. We were able to visit the site as a leadership team and hope to take teachers and staff to visit again over the next few weeks.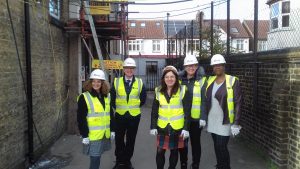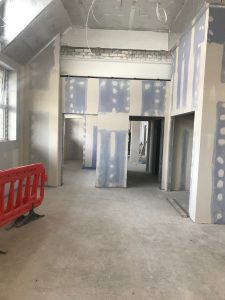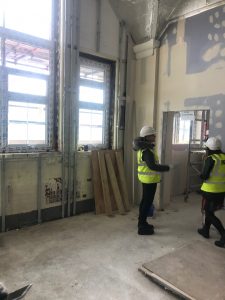 22nd March 2019 Mood board for the colour tones for the school. We consulted with all the pupils at the school to find out which colours would be calming and conducive to learning. Looking at research and colour studies, the unanimous vote went to muted grey, greens & blues of different shades.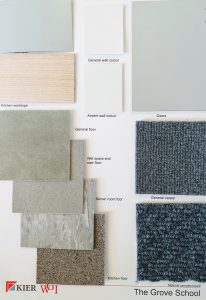 April 7th 2019: Staff site visit to the new site. Classroom layouts are taking shape. Walls are up and ceilings about to go in.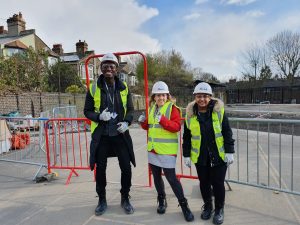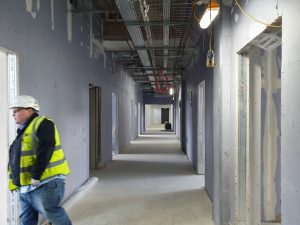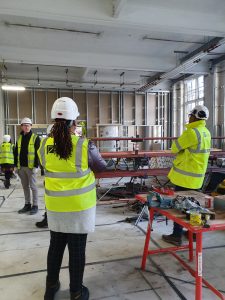 Outside spaces beginning to take shape – the play court foundations are in and the base soil for our allotment and forest school areas are being put down.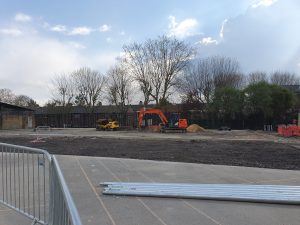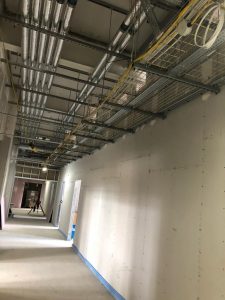 April 8th 2019: The old Haringey PDC sign still remains for now; shortly to be replaced.
Old wooden floorboards from the site will be used to make raised beds for our new allotments.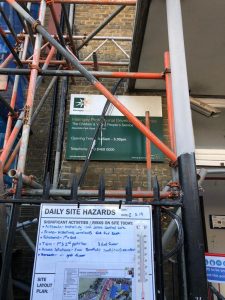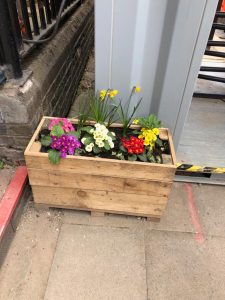 April 12th 2019: External Doors and Windows are going in!

Fantastic discovery behind the walls – a tribute to those staff who lost their lives during the The Great War 1914-1918. This will now be a feature in one of our classrooms for everyone to see and share a little bit of history.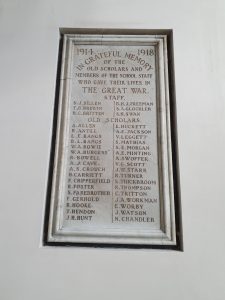 24th April 2019: More staff visit the new site this week and explore the classrooms. Plaster boards are going up and new windows and doors are being added. Nice to see some of the paint on the walls which is really adding to the feel of the school taking shape.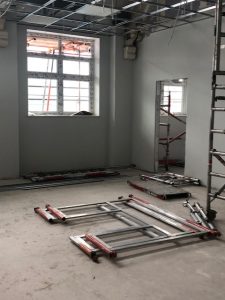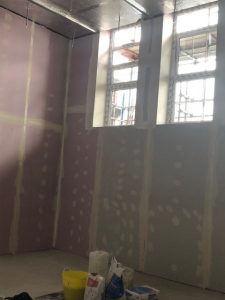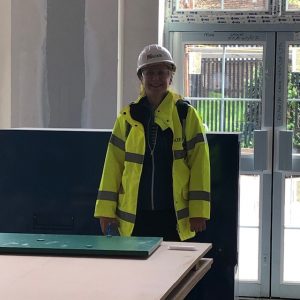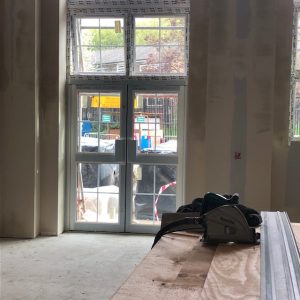 1st May 2019 – Support our fundraising campaign Growing The Grove!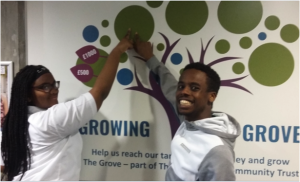 3rd May 2019
Another successful visit to our new site this week. Floors are down and the doors are in! There is even paint going on the walls. The builders are working hard to keep the work to schedule so we are looking forward to finally getting our keys in August!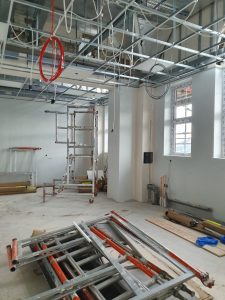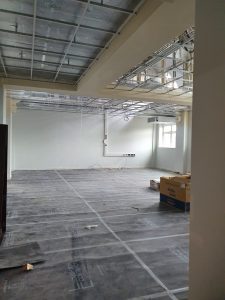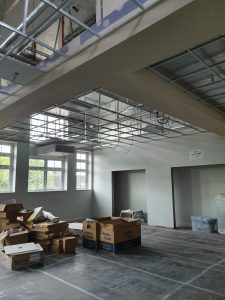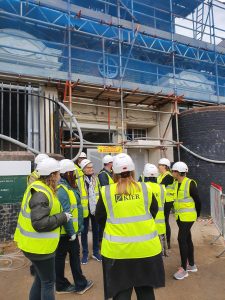 May 21st 2019 – The scaffolding is down on the back of the building!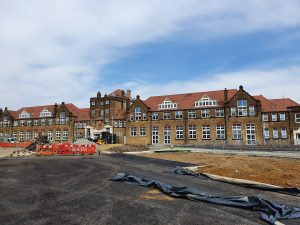 May 22nd 2019 – A quick site visit to see progress. Freshly painted walls and some of the furniture is being fitted.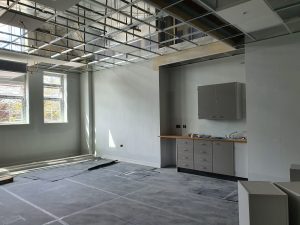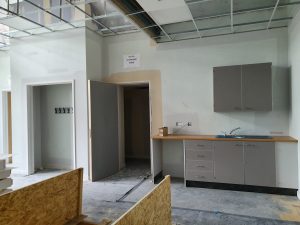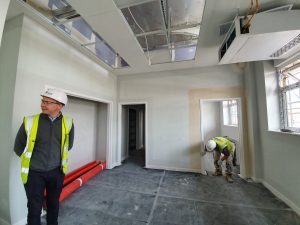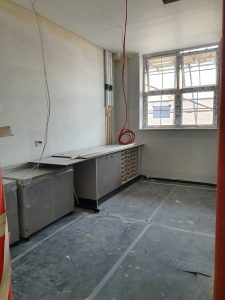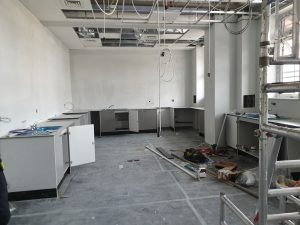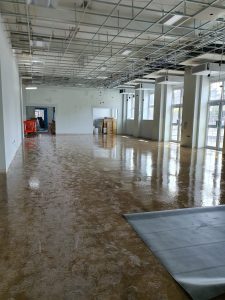 May 24th – Outside space design – work to start imminently.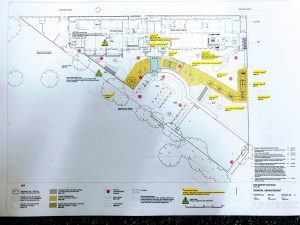 Monday 9th June
Another great site visit and wonderful to see yet more progress. Walls are painted, floors are laid, carpets are in and some of the ceiling tiles are being installed.
We are really excited about taking our pupils to visit next Friday!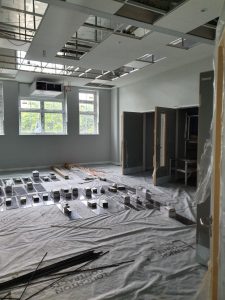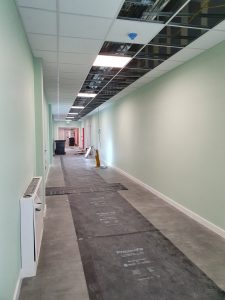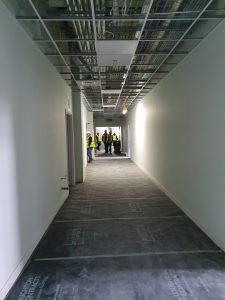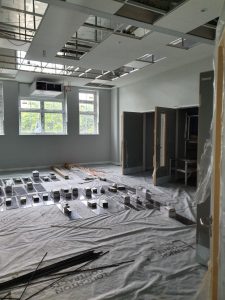 Friday 14th June
Some of our pupils have been visiting the new site – they were so impressed and are looking forward to starting in September!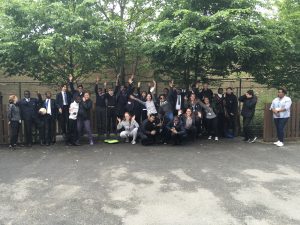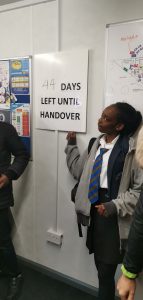 Saturday 6th July
We were delighted to be able to open up the new school site to show around parents and new families last Saturday. We were able to talk through our vision for the school building and how the design had come together. Our visitors were incredibly impressed with the thought and care that has gone into the project and we are all looking forward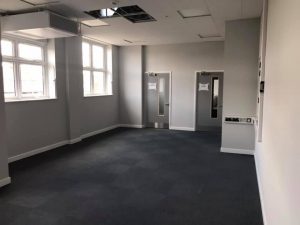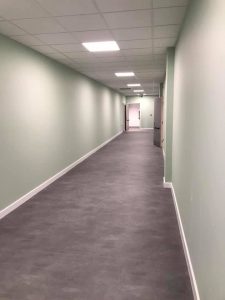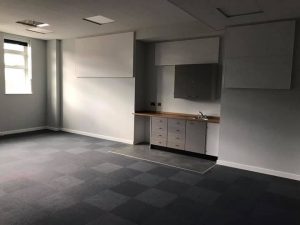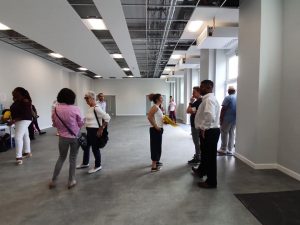 to it's opening in September!