We run a broad enrichment program which gives students opportunities to get involved in a wide range of activities in Sport, Creative as well as academic subjects
Our enrichment program is incorporated throughout the curriculum across all departments and key stages as well as after school clubs that are open to any pupils that choose to take up the offer.
We work with a variety of providers that deliver onsite enrichment as well as creating offsite opportunities.  Some of our providers are:
Fast Forward Education  – Go Karting Edmonton
Kentish Town City Farm
Rugby Works
Haringey Shed
Step into Dance
Chigwell Horse riding
Tottenham Green Leisure Centre
Lee Valley Athletics Stadium
Kidzania
Wood Green Animal Shelter Pets Club
African Drumming workshops
We value the importance of enrichment activities to our students; not only does it help them deepen their understanding of what they are learning in class, but it also encourages them to explore new and exciting activities that may lead to them developing a leisure interest or hobby.  Some of our enrichment activities are planned to support students to meet their EHCP targets, to develop key self regulation skills or to work towards growing independence and life skills.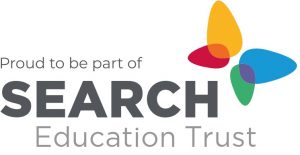 Physical Health

Emotional Regulation

Thinking Skills

The Arts

Literacy

Exploring Careers & Hobbies

Community & Leisure

PE
Team Games
Yoga
Dance
Gym
Rugby Works
Swimming

Mindfulness
Relaxation
Sensory Play
Sensory Room
Sensory Circuits
Social Games

Puzzles
Board Games
Origami
STEM club
Construction club

Music
Band
Drumming
Drama
Painting
Drawing
Sculptures
Mosaics
Crafting

Creative writing
Reading club
Cultural Studies
Magazine /Podcasting
Film Making

Gardening
Cooking
Enterprise
Film Club
Photography
Gaming

Swimming
Environmental club
Local Community visits