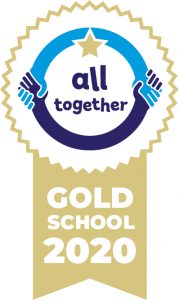 The Grove School achieved the All Together School GOLD status in April 2020.
The Anti-Bullying Alliance's All Together programme is a whole-school anti-bullying programme offered free to schools across England. It is mainly based online and involves: 
access to the All Together Online Hub, an online platform through which schools are able to audit their current anti-bullying practice and create an anti-bullying action plan that is tailored to their needs

targeted resources to help tackle bullying

access to the 'All Together Pupil Wellbeing Questionnaire' which tells you about levels of wellbeing and bullying among pupils and allows the monitoring of  progress over the course of the programme. The results will report on a variety of indicators including SEN/disability and free school meals

online CPD-certified training for all staff, including a module on cyberbullying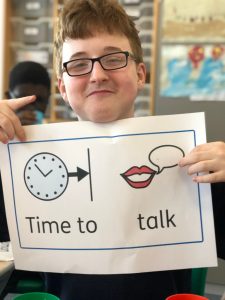 The All Together Programme is funded by the Department for Education and delivered by the Anti-Bullying Alliance with support from Contact and Achievement for All. We choose to use this award as our project, because it focuses heavily on individual wellbeing with many of the questions based around how children and young people feel.
At The Grove we used the All Together Programme questionnaire as our reference and differentiated it into four options for our pupils, with each one asking questions suited to both age and developmental level of our students.
Read the Anti-Bullying Policy: click the link below

Anti-Bullying Policy Sept 2022