Personal Development at The Grove: Overview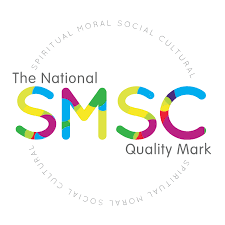 The school holds  The Young Citizens Silver Award for the provision in pupil's Spiritual, Moral, Social and Cultural Development
We recognise that the personal development of students' spirituality, morally, socially and culturally, plays a significant ability to learn and achieve. At the Grove, SMSC is not taught as a standalone lesson, rather it forms part of the wider curriculum and is integrated into all subjects and topics.
SMSC development is underpinned by the school ethos and values and is highlighted by the government as a key means of promoting British values and counteracting the development of religious extremism in some school settings. As part of the SMSC curriculum students will explore beliefs and experience; respect faiths, feelings and values; enjoy learning about oneself, others and the surrounding world; use imagination and creativity. Recognise right and wrong; respect the law; understand consequences; investigate moral and ethical issues; offer reasoned views.
Pupils will use a range of social skills; participate in the local community; appreciate diverse viewpoints; participate, volunteer and cooperate; resolve conflict; engage with the 'British values' of democracy, the rule of law, liberty, respect and tolerance. Appreciate cultural influences; appreciate the role of Britain's parliamentary system; participate in cultural opportunities; understand, accept, respect and celebrate diversity.
You can find our SMSC Calendar for the Academic Year 2022/2023 by clicking the link SMSC, FBV and Whole School Events 2022-23
Click the link to read the statement on promoting British Values as part of SMSC
At The Grove British values are reinforced regularly through our SEARCH values;
Support, Empathy, Acceptance, Resilience, Compassion, Honesty.