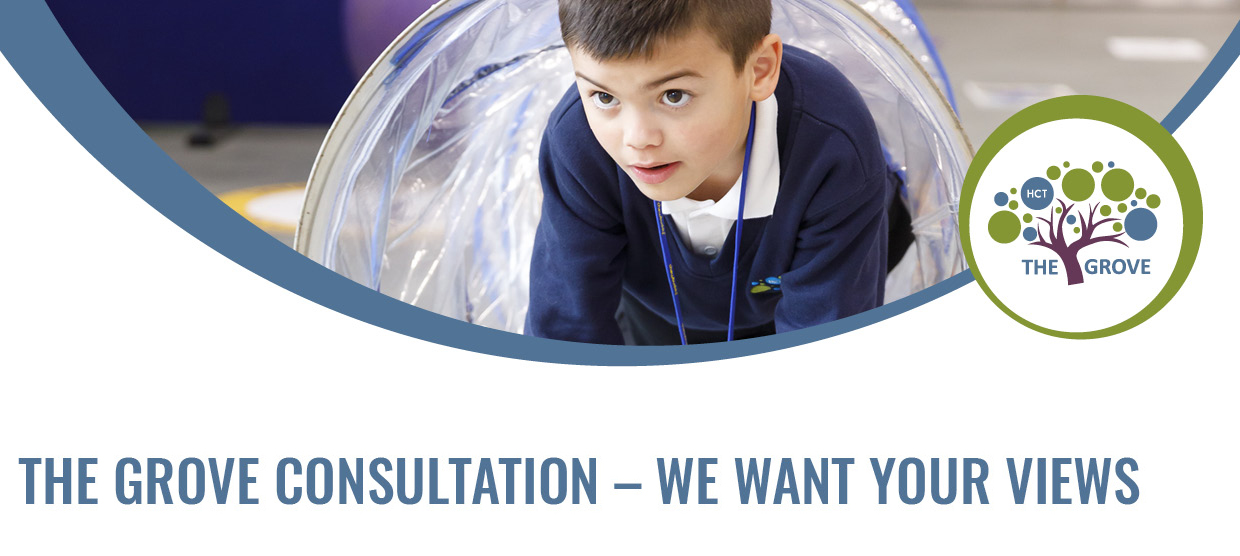 Dear Parents, Carers and Stakeholders,
We are writing to inform you that it is our intention to increase the planned admissions number at the Grove from 104 to 125 due to the increasing demand within Haringey for places for children and young people with a diagnosis of autism. Our rationale for increasing the planned admissions number from 104 to 125 is to build on the success of The Grove and to:
Meet the local deficit in places for a broad range of children on the autistic spectrum.
Respond to the demand and support from local parents, the local authority and local schools.
Extend 6th form provision and build on the success of The Grove
We are genuinely interested in hearing your views and would, therefore, like to open a consultation with all stakeholders and the community. The consultation runs for four weeks from Friday 23rd July to Monday 23rd August 2021. Please make sure we receive your comments and completed questionnaires by 9am on Monday 23rd August 2021. You can respond to the consultation by completing this paper questionnaire and returning it using the freepost address provided.
Alternatively you can complete this online questionnaire.
Parents, carers and stakeholders are warmly invited to join us for an informal Zoom session on one of the following dates;
10am Monday 9th August:
https://zoom.us/j/96246894293
7pm Monday 9th August:
https://zoom.us/j/97940749455
10am, Monday 16th August
https://zoom.us/j/99109512432
6pm, Monday 16th August
https://zoom.us/j/98644169453
You will be able to hear more about the proposal and ask any questions. If you are not able to attend this session, you can fill out this questionnaire or request a printed copy from the school office which can be returned by free post.
Thank you for your participation!
---
Online questionnaire
View and complete
Leaflet (pdf)
View and complete
---